The Later WDW Village Hotel Plaza Hotels
From the early days of the resort until the opening of Epcot center in 1982 there was a relative lull in hotel room construction, not only in the Disney owned on-site hotels but also in leasing space to Hotel chains to build on site. Once Epcot built, presumably the number of visitors looking to stay overnight as close to the parks as possible increased and also the length of the average stay at WDW.
Buena Vista Palace
This 27 story 870 room resort and convention facility opened March 3, 1983 in 1998 it became Wyndham Palace Resort Hotel, later in 2004 it changed names once again, returning to it's original moniker.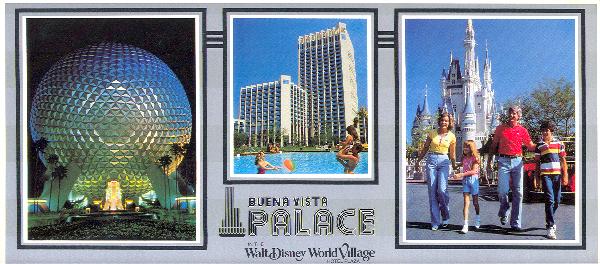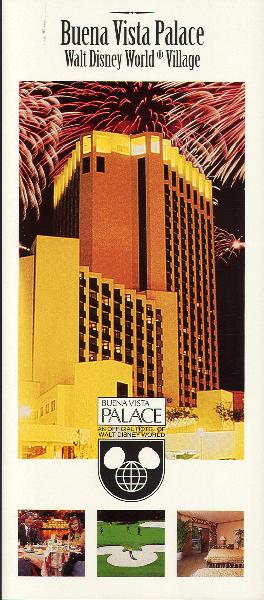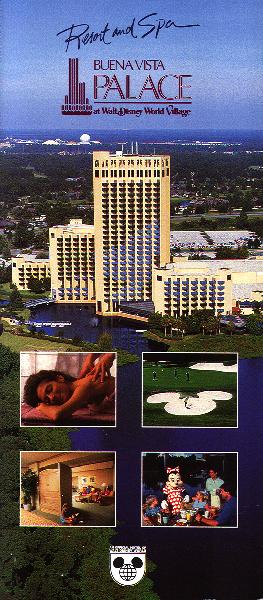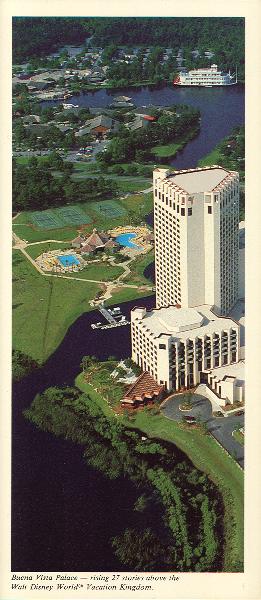 As I mentioned earlier, back in the side bar article for chapter 3, in 1991 it seems most or all of the resorts of Hotel Plaza Boulevard got fold out perforated accordion strip booklets, all three of the hotels that came in the 1980's expansion received this treatment and I've got all thee of them. Here's the one for the Buena Vista Palace.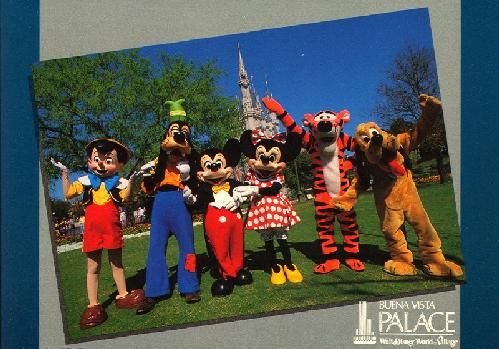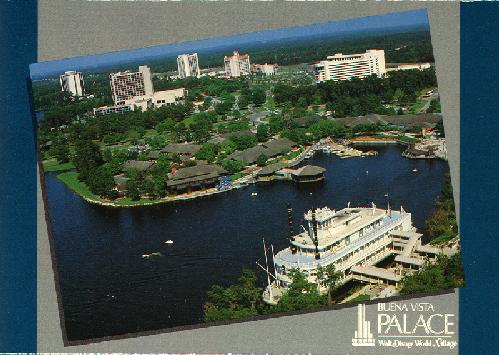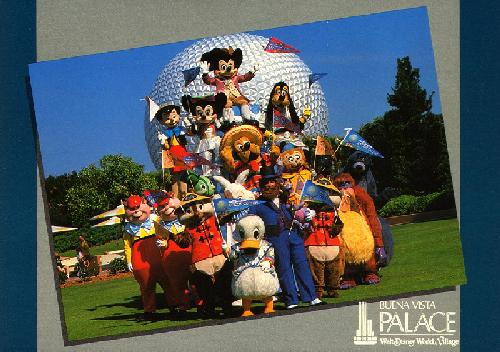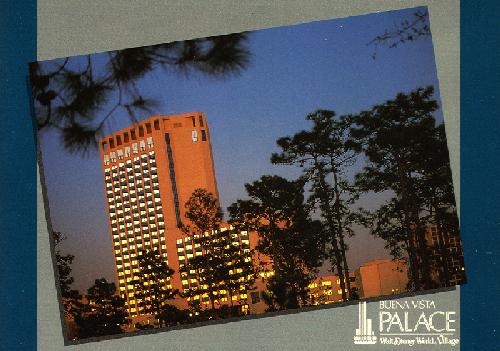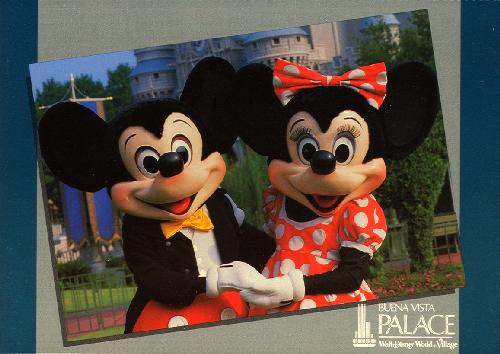 Hilton
Opened November 18, 1983 another tenant that moved in soon after Epcot, this well known upscale Hotel chain has one of the best locations of all the WDW Village hotels, being directly across the street from Downtown Disney. It has another distinction that makes it unique, of all the Disney Hotel Village hotels it is the only one that has never changed either ownership or its name.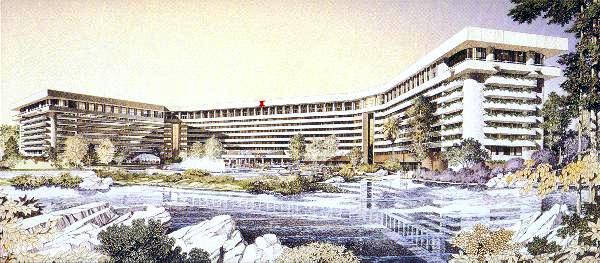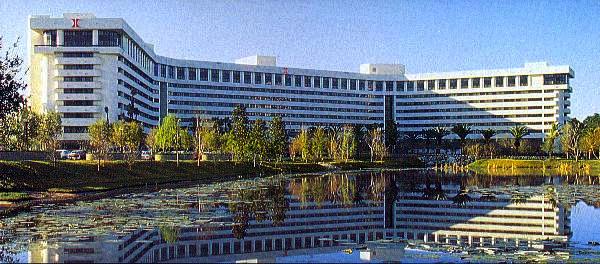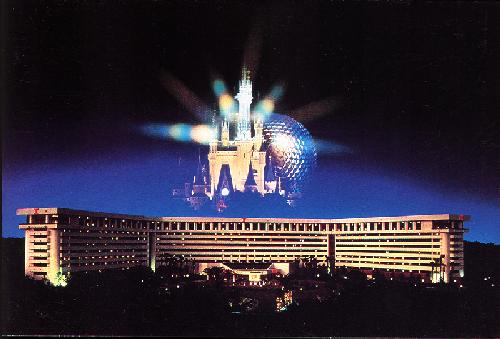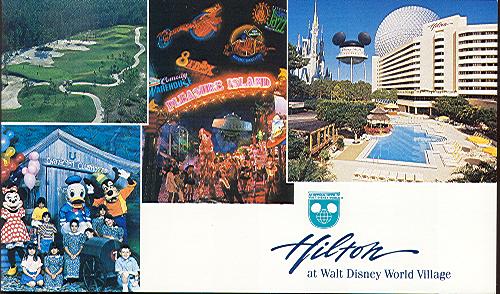 Above: This card is from sometime not too long after Pleasure Island opened (call it circa 1990)

Just like the other Hotels on this page the Hilton received a perforated accordion postcard folder, like the other accordion folders shown on this page and back in Chapter 3 I presume this was sold in the hotels gift shop, this is in contrast to the other postcards shown for the Hotel Plaza Boulevard Hotel postcards shown which I assume are more along the lines of a free giveaway to the guests of these hotels.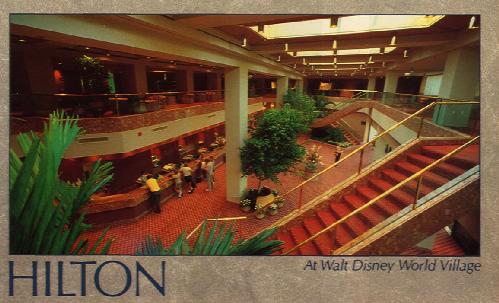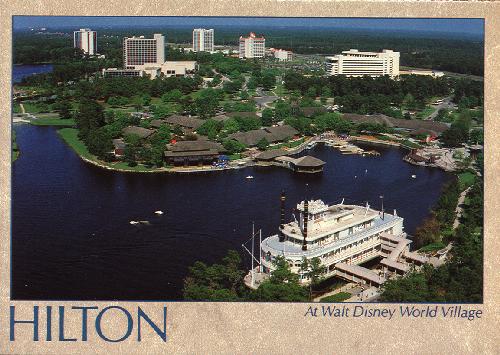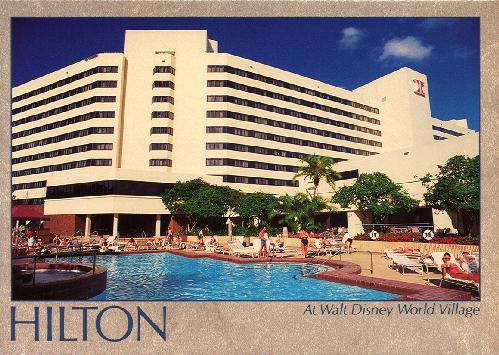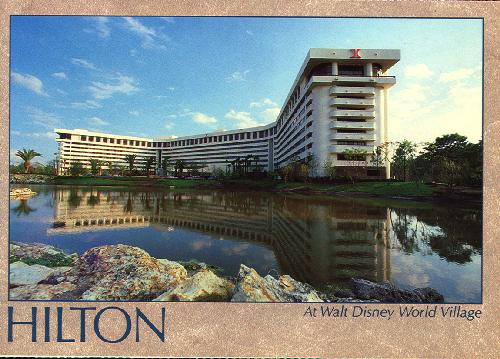 Below: this card was given out at the Hilton in 2004.

Pickett Suite Hotel
Opened March 15, 1987 at some point it became the Guest Quarters Suite Hotel in 1995 it became Doubletree Guest Suite Resort, as far as I know the ONLY cards ever produced for sale or giveaway at this resort were the one set of cards in the perforated accordion strip.