While the VAST majority of cards issued in this series were re-issues of older cards, there were a few new views of already existing parks, resorts and other venues around the resort that got their own views.
Magic Kingdom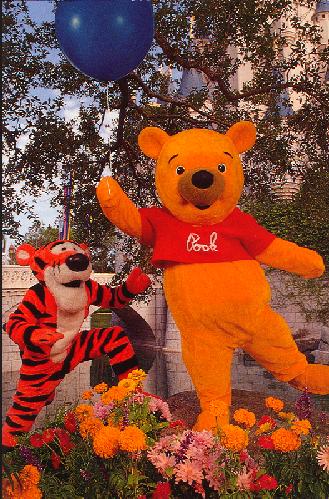 What run of WDW postcards would be complete without a new view of Pooh? To be fair to that silly ol bear his "outfit" in this image has changed quite a bit from previous images of him, so they had to pull the old view of him. changes necessitating the release of a new card.
On July 17, 1992 (Disneylands 37th birthday) Splash Mountain opened in the Magic Kingdom, this is an attraction that really pulls out all the stops it has, music, Audio-animatronics, mild thrills, and at 11 minutes it's a nice long attraction as well,like many attractions at WDW it has a queue that has a fair number of things to see from the little critter houses in the outdoor courtyard to Brer Frog story telling inside and even a screen previewing pictures of guests on the drop nearer to the end of the queue, this is a great ride to cool off with on a hot day, not only because you will get at least a bit damp, and possibly a good bit wetter, but also there are some well placed air conditioning vents in t both the queue and a few spots in the attraction as well theres one in between the Zip-A-Dee Lady riverboat of the finale scene and unload which seems to work particularly well, of course it probably helps that, at that point you are already wet, aiding in the cooling process. One nice thing about the card below is that it is both an attraction card, and a character card, featuring as it does the leading three brer's of the attraction Brer' Rabbit, Brer' Fox, and Brer' Bear.
Epcot Center
Whereas the other two parks new cards in this series feature things new to post cards for those parks, this card for Epcot shows something already seen on an Epcot card, thought a new view of it, also the back of this card has the Walt Disney World logo on it rather than the Epcot one so it's a bit out of place that way as well. Looking at the older view of this subject, I have an idea as to why this view may have been replaced, the old view featured a diver and a Dolphin, and may well have been taken from the guest areas, though all you can see in the view is the tank, the new view features the diver, dolphin and guests standing on the other side of the glass from them giving you a sense of you could get close to them while standing in the air conditioned comfort of the pavilion, so the inclusion of the guests in the picture seems to be the key., it also seems to be taken from within the tank giving you a unique view a guest just couldn't take this picture for their self.
Disney-MGM Studios
In 1990 a new fireworks show debuted at Walt Disney World, but this one wasn't at the Magic Kingdom or Epcot, according to Disney-MGM studios.org, Sorcery in the Sky is a special fireworks show shown on selected nights throughout the year. The show features a 55-foot-tall inflatable Sorcerer Mickey rising above the Chinese Theater and shooting fireworks from his finger tips. Over 90,000 Watts of power is needed for the sound system during Sorcery in the Sky while 13 different movies supply the melodies accompanying the fireworks. At one time it used to be shown much more frequently than it is today, but since the introduction of Fantasmic to the Disney MGM studios in 1998 it has been shown much less frequently, nowadays it's generally performed only on a few peak holidays like Independence Day and New Years Eve.
Pleasure Island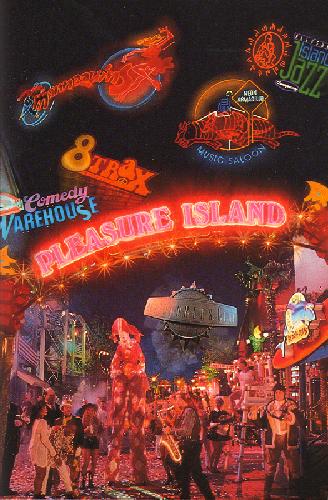 On May 1, 1989, the same day that the Disney MGM studios opened, another venue opened at the Walt Disney World Resort, Pleasure Island, this highly themed nighttime entertainment district was a way to give guests things to do on Disney property after the parks had closed.
Pleasure Island Card backs: early on it may be that there was some worry about associating the Walt Disney World name with an adult entertainment complex, as the cards on this page show the earliest Pleasur Island cards had thier own logo, then again it may have had nothing to do with that, after all the first DVC postcard also bore no WDW logo, and I don't see any reason they would have been leery of that.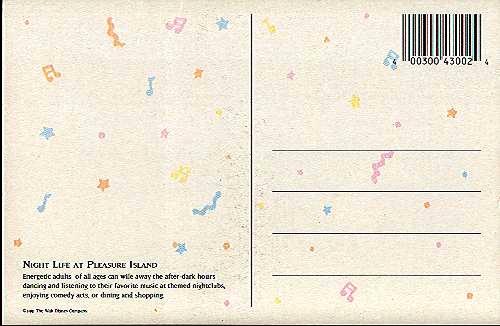 It can be said that a pay one admission night club complex was not an entirely new idea for years Orlando had one called Church Street station, but Disney put their own spin on the idea of a night club complex it came with not only sperate clubs with many different types of music and entertainment but also a back story about a guy name Merriweather Pleasure had constructed all these buildings, and what he had used them for, that back story in turn was reflected in the facades and interior decor of the buildings, for instance, there was the Fireworks Factory which according to wikipedia was a pyrotechnics themed restaurant, according to the island's fictional back story, Merriweather Pleasure manufactured fireworks in the building until one of his cigars caused an explosion. The restaurant was decorated with authentic pyrotechnic props from the Grucci family. According to Wade Sampson over at Jim Hill Media.com these tidbits of backstory were seen on plaques around Pleasure Island at each building, but some of them dissapeared as the venues changed hands and were renovated. Below: the card below is related to the Disney created story above, but the card is not a Disney produced card as this was not a Disney ran operation the Levy Reataurant group ran this dining location which closed to become the Wildhorse Saloon.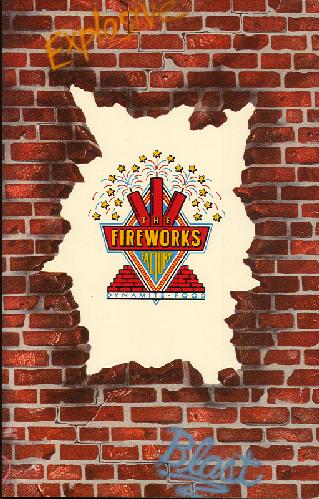 Fort Wilderness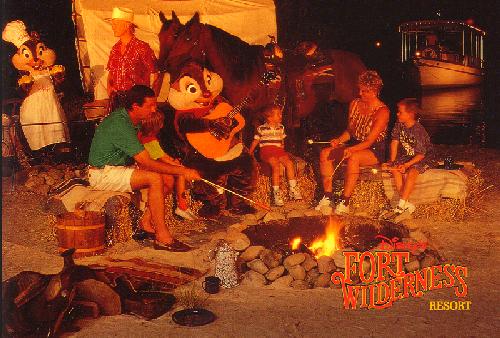 Not much had changed at Fort Wilderness, and certainly nothing on this card was particularly new, but it's still a neat card, it may be the only WDW post card to show one of the motor launches that help transport guests from the Campground to the Contemporary, The Magic Kingdom, and at the time of this postcard Discovery Island in Bay Lake island as well, certainly it's the only one I can think of that shows a launch this close up (there are a few high aerial views that may show them as a tiny speck).




E-mail Me martsolf@mindspring.com


Back to WDW in Post Cards Table of Contents


Onward to : next page: World Showcase Gains Some Character


Back to bigBrians Disney page


Last modified by Brian K Martsolf at 19-Nov-2006 01:46 AM