Return to Disneyland
Sundays, Monday, July 18 2005
It's A Small, Small, World
As we left the Storybookland canal boats Carlene decided to hit the nearby smoking area while I, headed up the plaza in front of It's A Small World.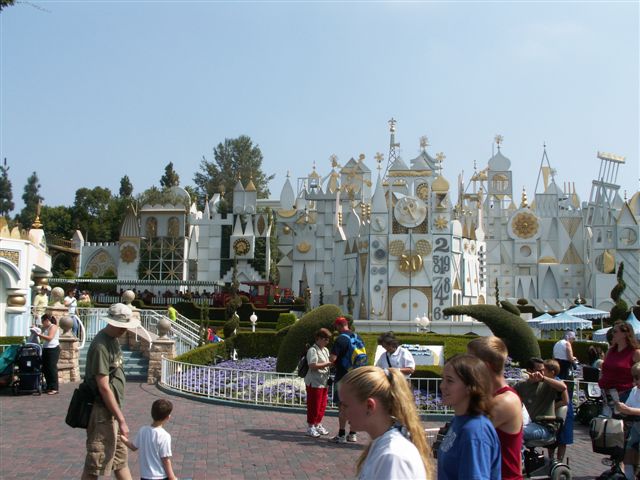 Since, even as I approached, it was nearing 10:30 I quickly picked out a spot to view the clock ceremony. Within a very brief period of time it began and I got it on video.
Click twice on the arrow in the window below to view the video, once to activate the control, once to make it play
When I went to Disneyland as a child this was a big open area , and I really like the way they have optimized the area for the viewing of parades with the terraced standing areas and a through traffic walkway. So I took some pictures of the layout of this area and of the " Happiest Faces on Earth " photomosaics decorating this area. For those of you who don't know what these are, they are made up from thousands of photos that guests to the park sent in in response to a request for such pictures from the park in 2004 in preparation for this project.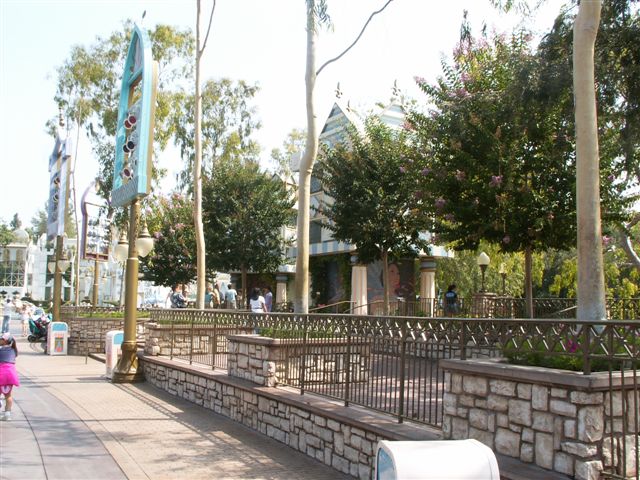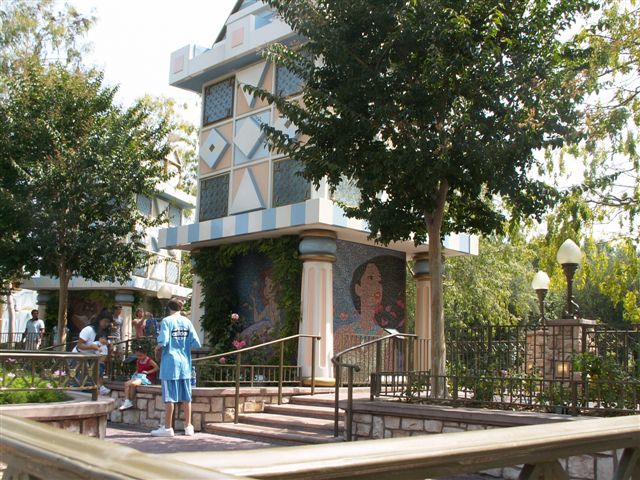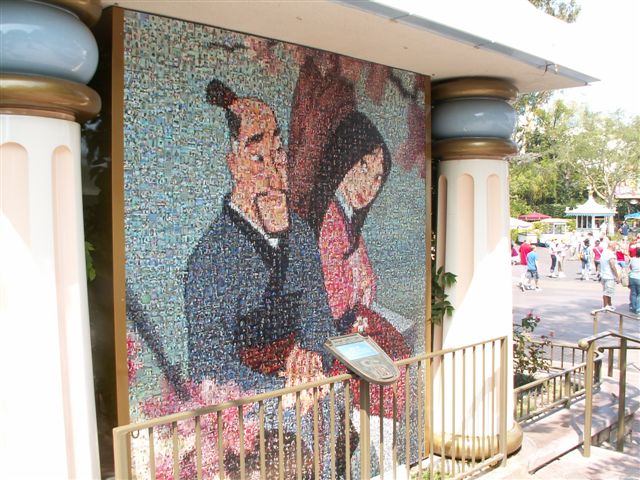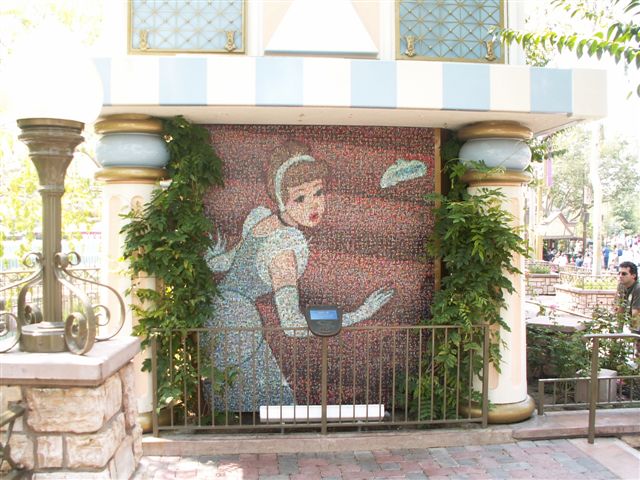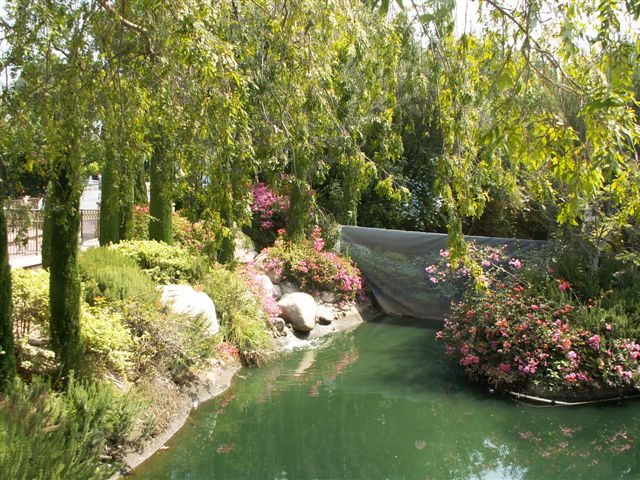 The water pictured here is the former loading area of the Motor Boat Cruise, it is also the high end of the dark water system of Disneyland. The Dark Water system at Disneyland includes this motor boat cruise area, the moat around the hub, the Jungle Cruise, and the Rivers of America in Frontierland a well left over from the days when the park was orange groves feeds this system, you can see in the picture below that the surface of the water at this point is disturbed by the flow of water from a jet of some sort from below, I don't know if this water is from that well or just a re-circulation pump of some type.
There are two smoking areas on each side of the park, the one pictured here, below the former Rocket Rods/ Peoplemover load area is the only one in the park that is well protected from the elements, the others don't even have an umbrella to shade them from the sun.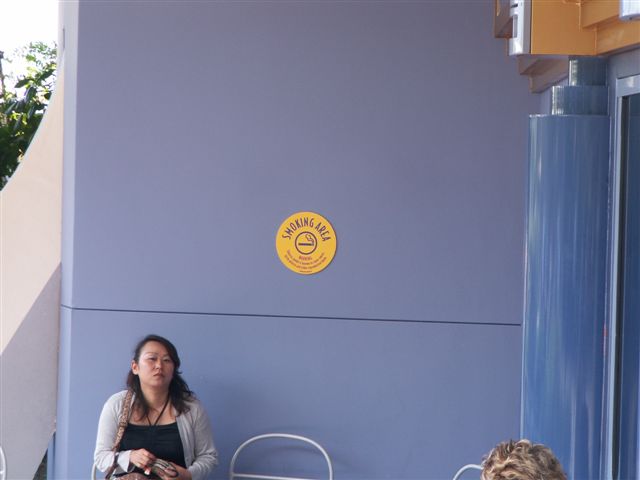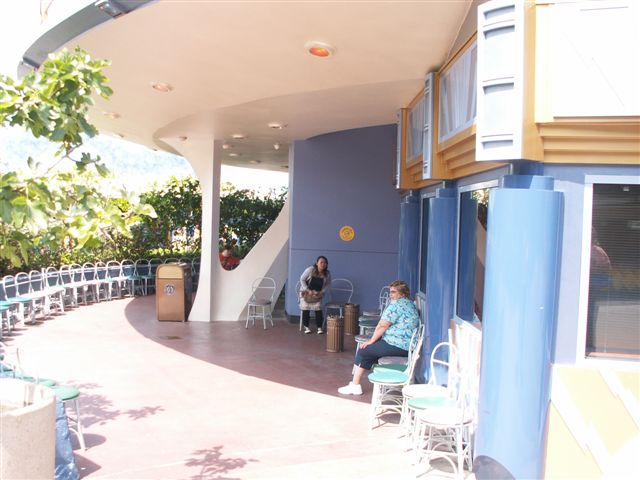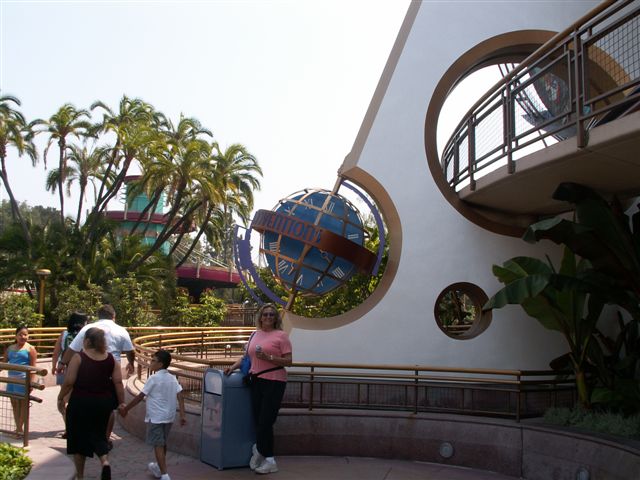 Since we had not yet been to Innoventions I wanted to get over here and take a look around, there are so many things I'd like to spend time doing at the park that it is hard for me to imagine myself spending a whole lot of time here, on the other hand, I'd lover to have so much time at the park that I did get down to the level of checking out each individual exhibit in here (same goes for the one at Epcot too).
E-mail Me martsolf@mindspring.com
next page
trip reports index page
Back to bigBrians Disney page