Walt Disney World
A History in Postcards
Chapter 8 Everything Old is New Again, Page 7: Water and "Wildlife"
WHAT'S ON THIS PAGE
As the title says at the top water, and "Wildlife", though with wildlife in quotes I Guess it has more than one meaning, let's start with water.
0100-11811 RIVER COUNTRY
0100-12406 A SPLASHIN' GOOD TIME
0100-12107 TYPHOON LAGOON
Okay, so you'd already guessed that was part of what I meant by Water....but what about this...
0100-12005 LIFE ON THE LAGOONS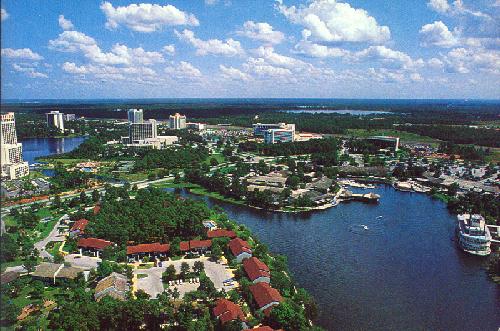 0100-12006 EMPRESS LILLY
Heh! I bet you weren't expecting that, Lake Buena Vista in its Village glory days. But, maybe seeing that you can guess the next one...
0100-12505 DISCOVERY ISLAND
If you didn't see that coming don't feel bad, as that card was a tricky one, a sort of transition, being as it is a card featuring both water, and wildlife, but of course that's wildlife in the more common sense of the word, and you were looking for a pun weren't you...don't worry it's coming, but don't blink either cause here it comes!
0100-12106 NIGHT LIFE AT PLEASURE ISLAND
Well I hope that chapter was as enjoyable for you to read as it was for me to write...wait a minute, I've got one more a sort of alternate version of that great Empress Lilly card above, only a small difference but enough of a difference in the tones of the colors, (especially the water and sky), that it is a different slot in my list of cards (the appendices).
0100-12006 EMPRESS LILLY
E-mail Me martsolf@mindspring.com
Back to the Table of Contents
Chapter 9 Disney-MGM Studios Page 1 Lights, Camera, Action
Back to bigBrians Disney page
Last modified by Brian K Martsolf 19-Oct-2006 02:07 AM