Walt Disney World
A History in Postcards
Chapter 4 Early Postcard Booklets Page 4: Liberty Square
The Liberty square postard booklet shows many scenes we would be familiar with today, certainly the interior shots of the Haunted Mansion and the Hall of Presidents shown have not changed much. Also the exteriors of the Hall of Presidents, the bridge into Liberty Square, the Liberty Tree, and the Square side of the dock building look essentially the same. Of course a cover has been added over the queue to the Haunded Mansion shading us from the Florida sun, and rain. But one other change on these cards seems even more noteworthy to me. Not one, not two, but three of the shots in this booklet feature the Liberty Square Fife and Drum Corps, and if you look closely (or view the larger images) something else, in all three of the images I can see a boy (different in each shot) in a tri-cornered hat in at least two of the views there is also a girl in a colonial era style womens cap. If you want to even the numbers up you can take a look back at the chapter two card 01110227 LIBERTY SQUARE FIFE AND DRUM CORP where the girl is clearly visable but the boy is obscured These children are the Sons (and Daughters) of Liberty and In the Magic Kingdom there used to be a daily ceremony called " The Sons and Daughters of Liberty". In this ceremony, the Liberty Square fife-and-drum corp marched out, the children already with the group as they came onstage,( apparently chosen and taken aside to go over thier part with them beforehand.) A cast member, dressed in colonial era clothing, read a proclamation that declared these two guests newly named members of the Sons and Daughters of Liberty. This ceremony was held in front of the Liberty Bell. If you want to see this at the Magic Kingdom you'll have to dig out a copy of "The Magic of Walt Disney World" video ( I taped mine off vault Disney :-) ), Another thing that I think makes this noteworthy is not only how often this ceremony was featured in this booklet, but also, the fact that this does not go on in Liberty Square any longer. Don't fret though loyal patriots, you see this ceremony did not totally go away. It continues today, just a monorail ride away, with the other Colonial fife and drum corp that appears on Disney property ... that's right, now this ceremony is held in front of the American Pavillion at Epcot.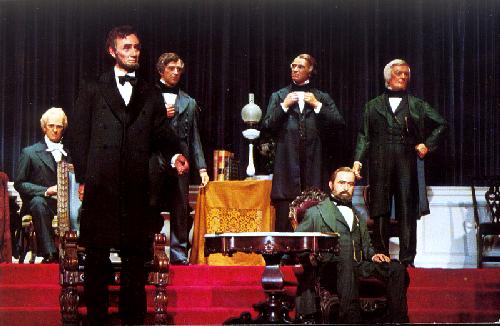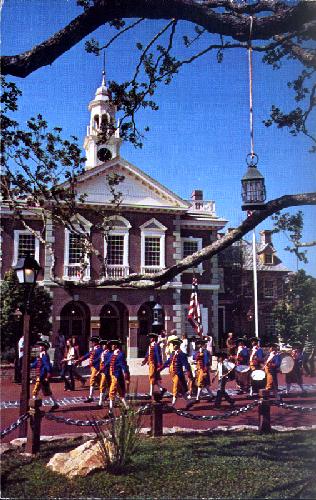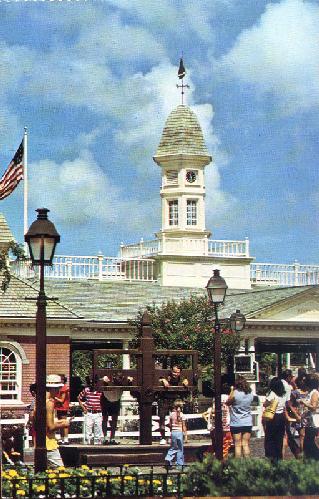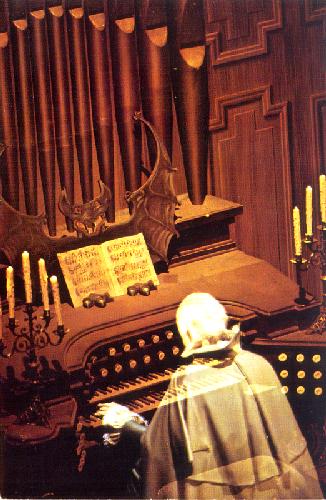 E-mail Me martsolf@mindspring.com


Back to the Table of Contents


Onward to:0111-0072 Contemporary Resort


Back to bigBrians Disney page



Last modified by Brian K Martsolf at 3:27 PM on 4/14/2003