Thursday, December 11, 1997
We woke to pouring rain but went to the Magic Kingdom anyway hoping it would clear up. It was still raining pretty good when we got on the tram to the TTC.
We saw the timekeeper and Carousel of Progress with varying degrees of light to moderate rain. We stopped and got Carmella a hat in the small gift shop next to the restrooms under the skyway so the rain wouldn't cover up her glasses. We walked thru Mickeys' Toontown Fair Mickeys and Minnies houses then got on the train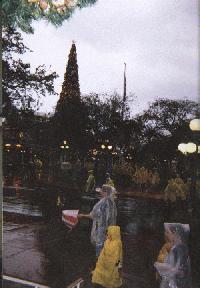 .
While we were waiting for the train it started pouring we rode it all the way around twice. Then got off at Main Street and left. Carmella has arthritis in her back and doesn't do well in the rain.
I asked if it would be okay if we rode the monorail around to Epcot once and she said it was ok so we rode it around. I know it's supposed to be one way. But it sure wasn't crowded, we had a whole car to ourselves both ways.

Then I went to the lost and found office and picked up our items from the first day.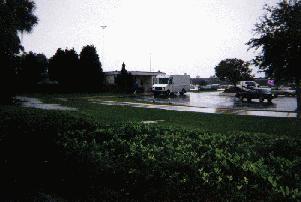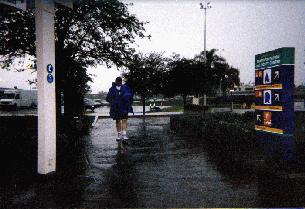 After that, we went back to the room I was kinda bummed. The rain didn't bother me if I had been by myself I wouldn't have left the park. So I napped.
Since we had used up the last day on Carmellas' ticket and we were both ready to go home we did. Since I had napped, we ended up staying past regular check out time but when after I paid for our bill I found a small error (less than a dollar, I think ) on the phone portion of our bill (probably related to the phone system switch over they did while we were staying there. When I went back in to have them fix that they took off a whole day too so that was nice.