Big Brians Disney Podcast
Episode 41 - Mainly Mousin' with the Philharmonic
If you want to download the show manually (instead of using a podcast aggregater such as Itunes) then follow this... Link to the shows libsyn page OR right-click on this link: http://media.libsyn.com/media/bbdp/bbdp41.mp3 and choose SAVE TARGET AS to save the file to your hard drive.
This long overdue episode is a return to the Magic Kingdom trip report of 11 Oct. 2007. Picking up right where we left off in Episode 39, we quickly head back down Main Street to Town square near the Emporium where we take in a set of the Main Street Philharmonic, and then spend a little time chatting with and listening to Jim on what ended up being one of his "40 minute plus" sets.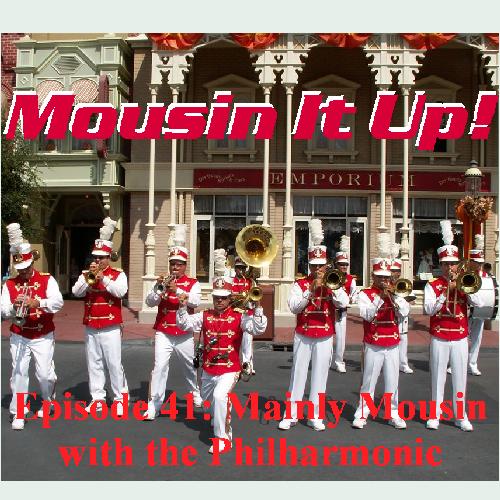 links
songs
Main Street Philharmonic
Strike Up The Band
Lassus Trombone
The South
Rampart Street err... Town Square Street Parade
Hold That Tiger
Piano Man Jim
unknown
Spanish Eyes
unknown
unknown
St Louis Blues
Selected photos
October 11, 2007
a few pictures taken during this episode can be found in the middle of the folowing page.
feedback? Questions? Please.... E-mail Me martsolf@mindspring.com
Back to Big Brians Disney Podcast main page (podcast index)
Back to bigBrians Disney page (main web site index)
Last modified by Brian K Martsolf at 28-Sep-2008 11:34 AM