Big Brians Disney Podcast
Episode Episode 38 - MORE Mousin' on Main Street
If you want to download the show manually (instead of using a podcast aggregater such as Itunes) then follow this... Link to the shows libsyn page OR right-click on this link: http://media.libsyn.com/media/bbdp/bbdp38.mp3 and choose SAVE TARGET AS to save the file to your hard drive.
This episode is a continuation of the audio from the morning of October 11, 2007,the Toontown Tuners, and the "political characters" of the Mayor, his assistant (and son-in-law), and the councilman, followed up by a set of Piano Man Jim .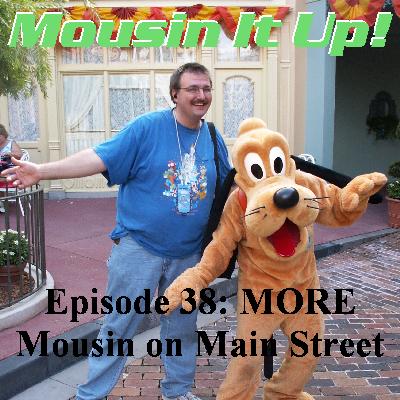 Above itunes and Libsyn image: Pluto and I strike a pose on East Center Street.
links




songs

Toontown Tuners

under the Sea
Tuners/Mayor
Down on old Main Street
Happy Birthday
Belle (tuners only)
Supercalifragilistic

Piano man Jim

Million $ Baby in a 5&10 cent store
maple leaf Rag
Medley:

coney island washboard
coney island baby

Twinkle Twinkle
Wish upon a Star
Down Yonder
When I take My Sugar to Tea

Selected photos

more pictures taken during this episode can be found in the bottom half of this page:


2007tr/oct/radp12/11th-c.htm

...and the top few pictures on this page:

2007tr/oct/radp12/11th-d.htm



feedback? Questions? Please.... E-mail Me martsolf@mindspring.com





Back to Big Brians Disney Podcast main page (podcast index)





Back to bigBrians Disney page (main web site index)




Last modified by Brian K Martsolf at 15-Jul-2008 11:23 PM